The resort of Tossa de Mar is located 100 km from Barcelona.
This is one of the most picturesque places in Catalonia. Here you will find the azure Mediterranean Sea, soft sand, pine forests flowing down the mountain slopes directly to the sea, ancient fortresses, the medieval castle of Villa Vella, flowering gardens, and narrow city streets.
Is Tossa de Mar worth a visit
This resort is perfect for families with children due to its soft sand and gentle waves. The sand is absolutely clean so nothing can hurt a child, and there are a lot of activities for children of any age.
Tossa de Mar is a good choice for a romantic weekend as there are a lot of narrow medieval streets where you may get lost for the whole evening.
This place is an amazing option for those who love good hotels and top-class service.
And finally, Tossa de Mar is a wonderful idea for those who love the sun, sea, and relaxation.
When to visit Tossa de Mar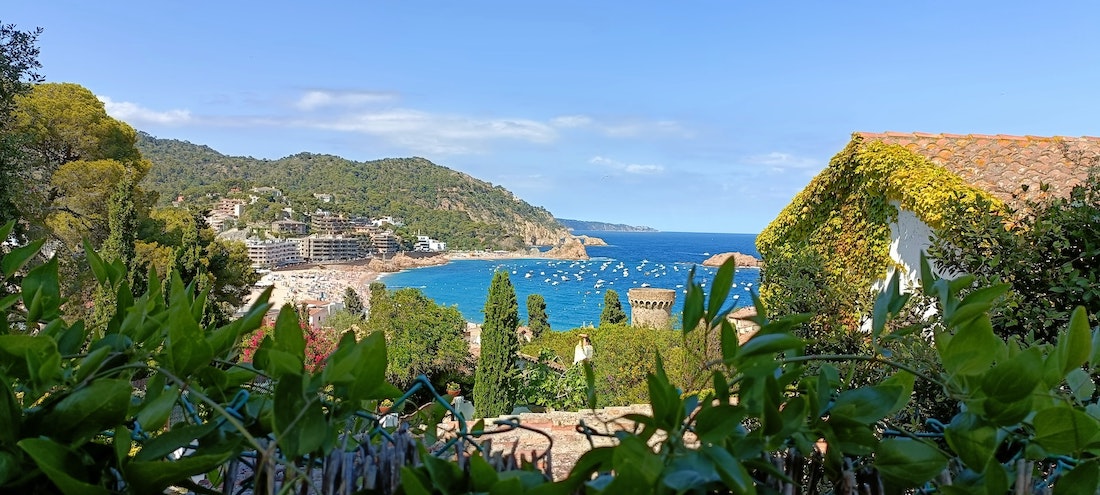 Author: Jatin Suthar on Unsplash
Costa Brava is an amazing place for a vacation all year round.
The high season is from June to the end of August. The average daily temperature in summer is 25-30C. The temperature of water in summer months is 23-26C. Summer in Spain is usually hot and dry.
The weather in September gets milder. The air is about 23C, the sea is very comfortable for swimming - about 22-24. October and the first half of November are perfect for long walks and hiking and the second part of November brings winds and sometimes rains.
Winter months in Costa Brava are warm but sometimes windy. The average temperature is about 10-15C but sometimes, very seldom, it may fall to 0C.
Spring starts in the middle of February. Days become longer, trees and flowers start to bloom, warm wind blowing from the sea makes long walks so nice. April is already good for sunbathing and May for swimming. So pick the date, come and enjoy!
Best beaches in Tossa de Mar
The resort has three beaches: two are located directly under the fortress, and another one is a five-minute walk from them. This is very convenient - if something does not suit you, you can always change the location.
The beaches of Tossa de Mar are equipped with everything you need for a beach holiday. There is a rental of sun loungers and umbrellas, fresh water showers and toilets, beach cafes with outdoor terraces and cute bars, children's play areas and sports grounds, equipment rental for outdoor activities, kiosks selling beach accessories, and souvenir shops.
Tossa de Mar is the perfect place to dive or snorkel. The coastline is rocky and hides many grottoes, but be careful and do not swim too deep. You can rent a boat or even rent a yacht and explore the beauties of the Mediterranean. You can rent a boat with a transparent bottom and admire the underwater world in the most comfortable environment. Or you can lie on the beach evenly covering with a golden tan and think that you spend your vacation in a unique place.
Five best beaches in Tossa de Mar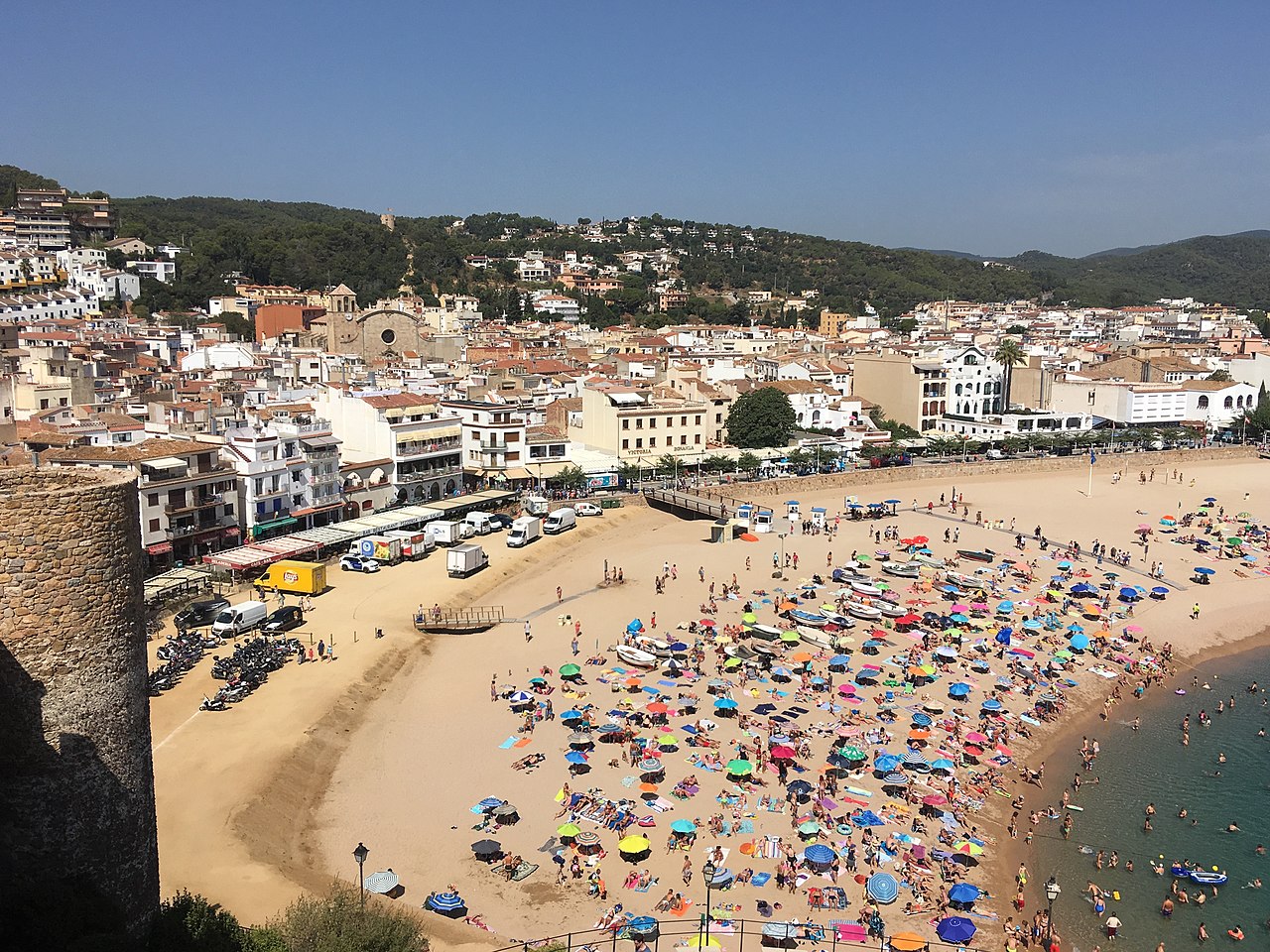 Author: Sergei Gussev on Wikimedia
Platja Gran
Platja or Playa Gran is the main and central beach in the city. It has a Blue Flag award which means it has everything you need to have a good vacation. The beach has an azure sea on one side and colorful city walls on the other. It is easy to get here, especially if your hotel is situated nearby and it makes the beach the most popular place in the whole city. The beach offers all the necessary facilities and a wide range of beach activities for children and adults.
The best hotel near the beach is the legendary Diana Hotel built by the disciple of the great Gaudy. If you are on a budget, try Mana Mana Youth Hostel. It has everything you need for a comfortable stay, and the sea is just 40 m from the hotel.
Platja Mar Menuda
Platja or Playa Mar Menuda is the second most popular beach in the city. It is very spacious, usually not too crowded, has all the necessary facilities and a lot of activities. Like almost all other beaches of Costa Brava, this one is perfect for diving and snorkeling as the water is clear and the underwater world bright.
The best hotel nearby is called Golden Mar Menuda. The 4-stars hotel is located in front of the sea. It offers modern rooms with balconies, a swimming pool, a good restaurant and careful service.
Platja Es Codolar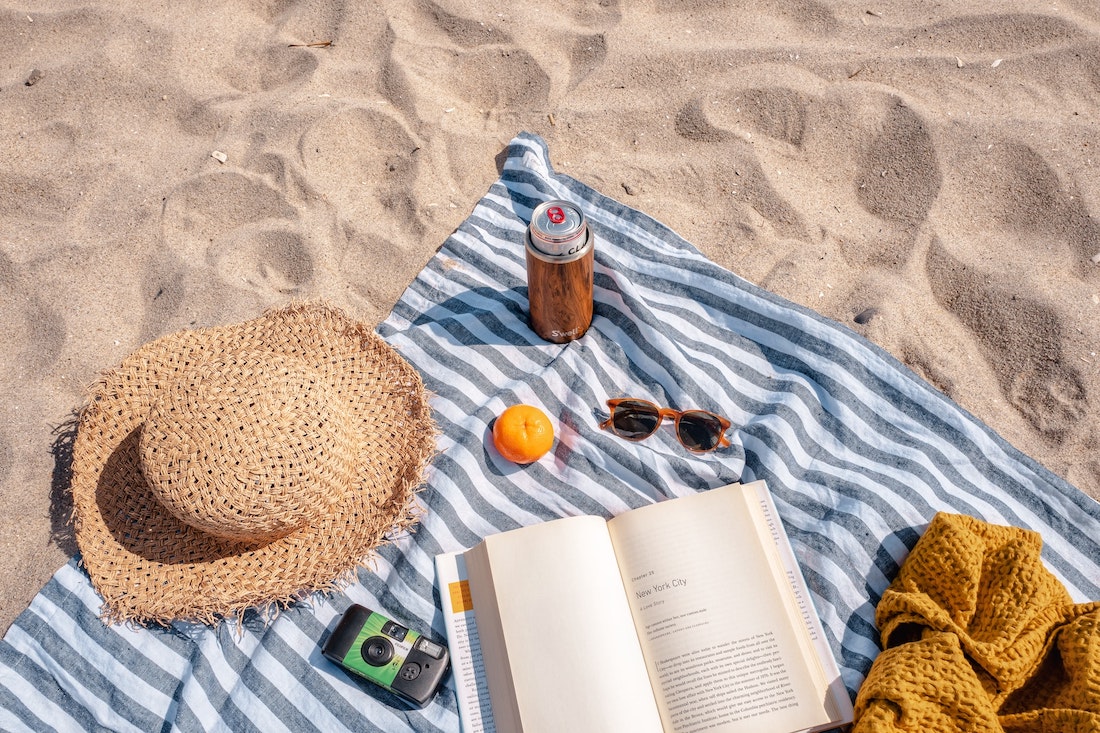 Author: S'well on Unsplash
This beach is great for those who love nature and want to spend some time meditating and relaxing. The beach is located not far from the city center and it will take you a short walk to get here. But as it is hidden between the rocks, you feel like you are surrounded by wild nature.
If you come here with children, please notice that the water gets deep very quickly. Also, there may be stones underwater, so please be careful.
The waves of the sea here are full of fish and it makes this beach ideal for snorkeling.
The best hotel close to Playa Es Codolar is Boutique Hotel Casa Granados. It is settled in a 19th-century building surrounded by a tropical garden. The Hotel features stylish rooms with comfortable beds and coffee machines, a restaurant, a swimming pool, and exceptional service.
If you are looking for an apartment try Lets Holidays. It is situated very close to the beach and offers absolutely everything you may need including a private kitchen and a balcony with a gorgeous view.
Cala Giverola beach
This picturesque beach is located 5 km from Tossa de Mar. Sandy beach is very popular among families with children and those who love nature and want to relax. Beautiful rock covered with green trees defends the beach from the wind, and the range of palms creates a special tropical atmosphere.
People come here to enjoy snorkeling, diving, and kayaking. You may also rent a catamaran or a boat with a glass bottom and explore the coastline.
Enjoy Pola Giverola Resort Hotel with its stylish suites and apartments. The unique hotel offers a fantastic sea view, amazing restaurants, three swimming pools, a fitness center, a gym, a tennis court, and a funicular railway that takes the guests down to the beach.
Cala Futadera beach
Cala Futadera is a natural unspoiled beach that is situated 6 km from Tossa de Mar and just 1 km from Cala Giverola beach. Here you will find yellow sand, turquoise-blue water, and green pines that almost reach the sea. It is very easy to get into the sea here. You may also rent a boat and get wherever you want. There is a beach cafe on the beach or you may have a picnic if you are on a budget. This is a perfect place for nature lovers who don't want any service but are eager to spend quiet time alone with nature.
You may access the beach by car, park it, and at the end, the steep staircase is waiting for you.
Best attraction in Tossa de Mar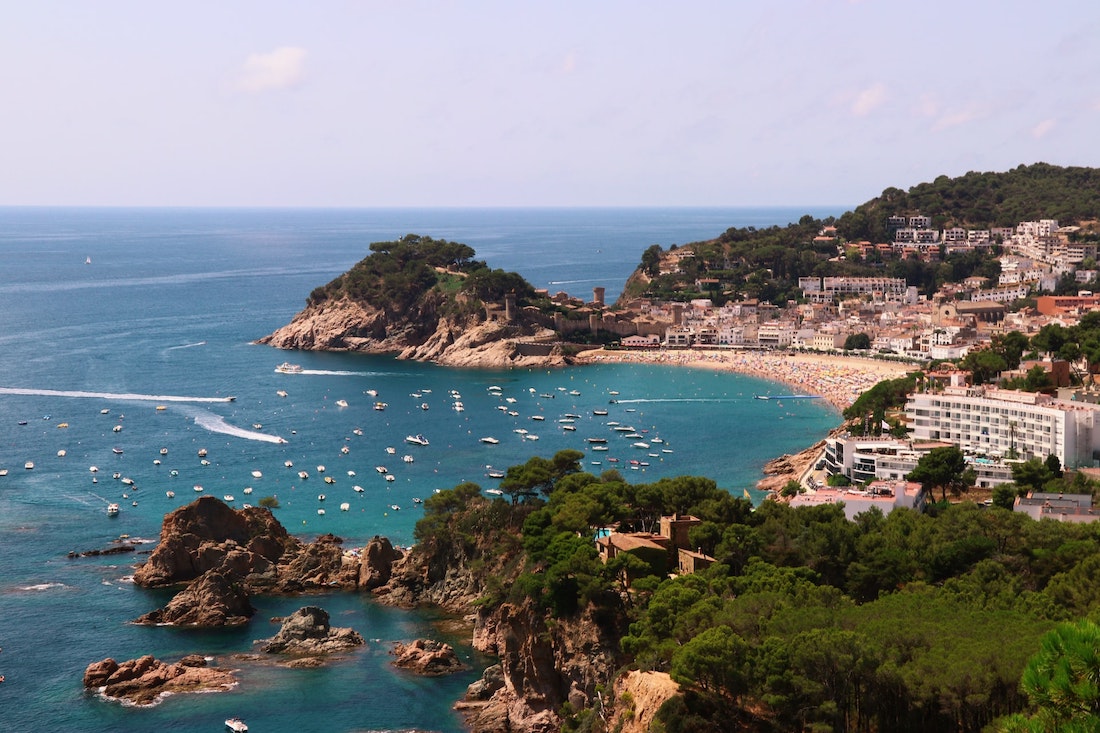 The old town of Tossa de Mar is called Vila Vella and all the most popular attractions are located here.
Castillo de Tossa de Mar
The Castle was built in the 12th century to protect the city which was attacked by pirates from time to time. The walls of the fort are made of light brown brick and are 300 meters long, and have 7 towers each 20 meters high. You can appreciate the beauty of the fort from the sea, or you may visit the castle and enjoy the fantastic sea view.
Museo del Far de Tossa
This is a small ethnographical museum located on the top of Vila Vella. It will tell you everything about the history of the fort and the city for just 3 euros.
Roman ruins or Villa Romana dels Ametllers
People say that the history of their city started right here. The Roman Empire expanded to Spanish lands and Romans started to build forts and houses. This Villa was built in the 1st century BC. Its owner chose a wonderful place near the sea. These ruins were found in 1914 and you may see all the artifacts, such as ancient mosaics, decor and household items in the Museo del Far de Tossa.
To get to the ruins, go to the bus station and then turn right.
Things to do in Tossa de Mar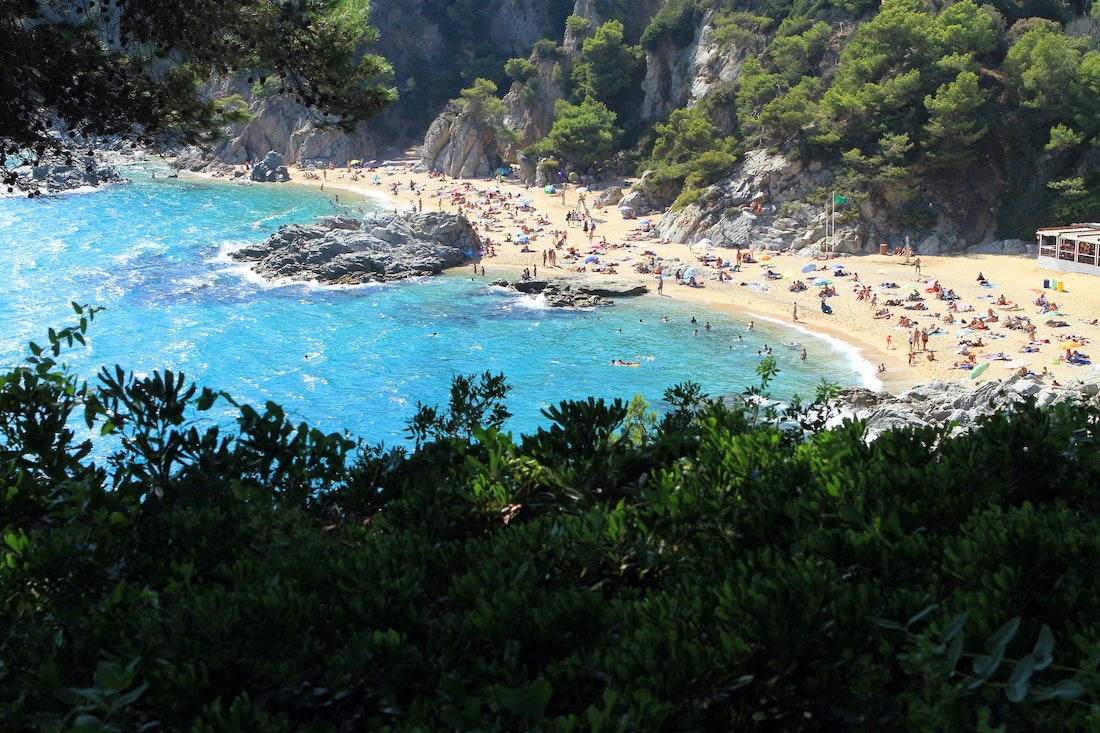 Author: Blair Vermette on Unsplash
Relax on the perfect beaches
Tossa de Mar is a wonderful place to enjoy an azure sea and silky sand. Here you will find beaches with city views, beautiful country beaches surrounded by the forests and even beaches hidden in the rocky coves.
Explore the old city
The history of Tossa de Mar started in the 10th century so each stone here hides its secrets. The old city is called Vila Vella. Start the walk from the top of the city where the old lighthouse stands. Then walk down enjoying maze-like streets, buying souvenirs, drinking coffee, and making pictures. Go down to Castilla de Tossa de Mar, admire its high towers and strong walls, and try to imagine what these walls have seen. Take some time to see the Roman ruins which are situated on the outskirts of Tossa de Mar. Some sources say the city of Tossa de Mar started from here.
Discover national parks
Cap de Creus, Alt Pirineu, Els Aiguamolls, Serra de Montsant, Delta del Erbre - they all are ready to show you an incredible nature with its rocky mountains and emerald greenery flowing into the deep blue sea.
Try cycling, biking, and quadding
There are fantastic mountains on both sides of Tossa de Mar. And all of them are perfect for cycling, biking and even quadding. You may find rentals just in the city or online and the amazing time full of adrenaline and flawless panoramas will be organized in a few hours. There are dozens of routes that allow you to discover mountain paths, nearby villages, and the whole coast.
Enjoy the underwater diving
Diving is a good option for those who come in spring and autumn and do not want to just walk and hike. The underwater coast of Costa Brava has a lot of things to show you. You may try Scuba diving for the begginers or even get Scuba Diver Certification Course and become a professional.
Visit Barcelona and Lloret de Mar
A trip to bright Barcelona will take you 2 hours and you need less than an hour to get to Lloret de Mar. Lloret de Mar is a picturesque resort town with excellent beaches, beautiful streets and exquisite restaurants. And Barcelona with its endless beaches, ancient streets, remarkable museums, breathtaking parks, and astonishing restaurants and bars is a city that does not need a description.
Read our Complete guide to Lloret de Mar to plan your perfect trip.
How to get to Tossa de Mar from Barcelona
The cheapest way is the bus. It departs from Barcelona North Station (Estació del Nord). Travel time is an hour and a half. The fare is 5-15 euros. You can check the schedule at the box office of the station or on the carrier's website.
If you are traveling with a group of several people or you have a lot of luggage, book a transfer. Transfer from Barcelona to Tossa de Mar costs about 250 euros.
A day tour is a good option for travelers from Barcelona. Costa Brava Day Tour with Lunch offers a comfortable bus that departs from Barcelona and drives you to one of Europe's most beautiful coastlines. You will enjoy your time to lounge on the beach or go for a swim in crystal-clear waters, discover the town and the beautiful tropical botanical garden, and finally have a nice Spanish lunch in a family-owned restaurant. Costa Brava day tour from Barcelona is a wonderful way to discover some of the most impressive villages of Costa Brava. It is a full-day bus and boat tour from Barcelona. You will visit amazing Lloret de Mar and astonoshing Tossa de Mar, considered the "Pearls of the Costa Brava".
Where to stay in Tossa de Mar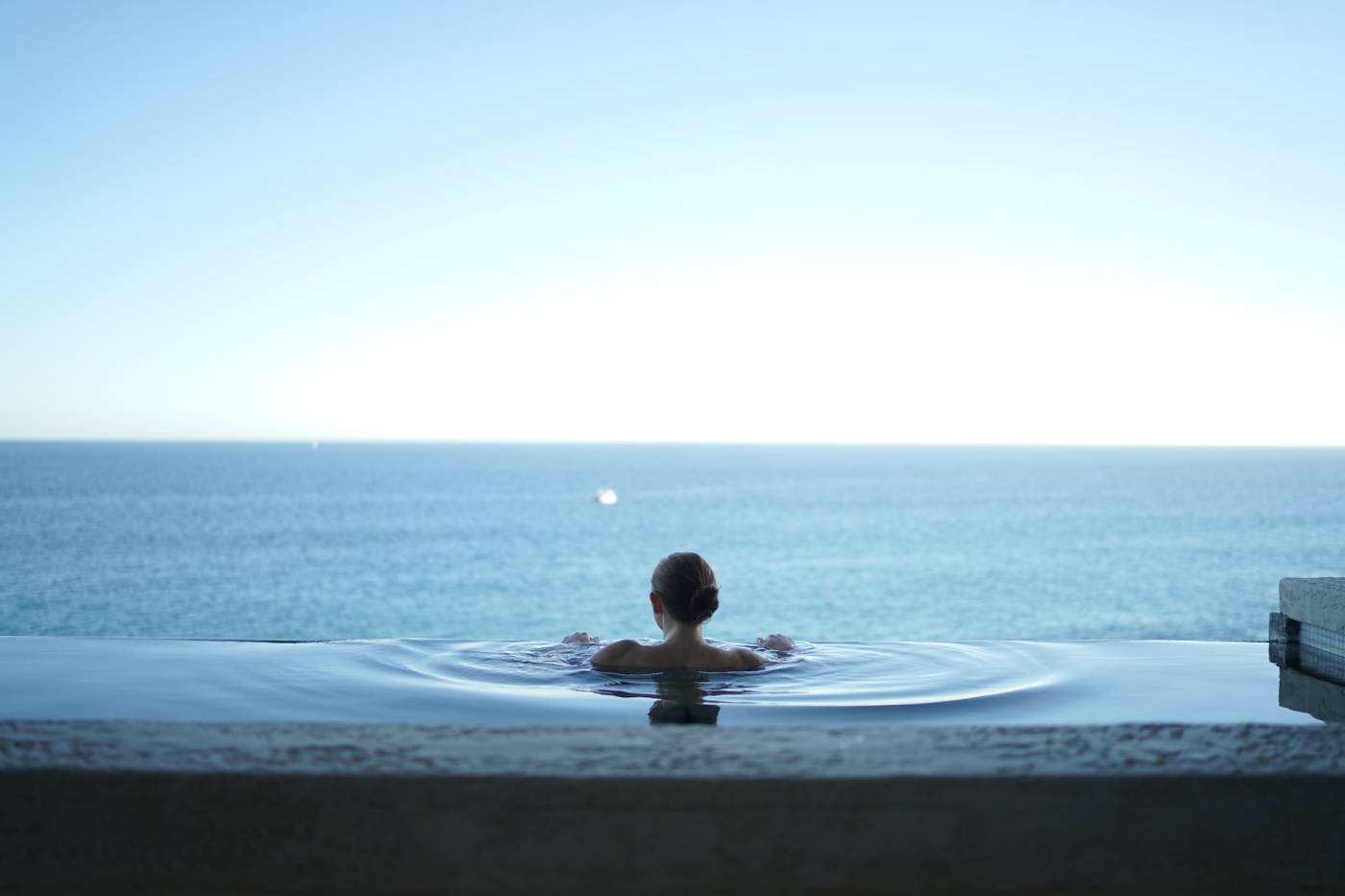 Author: Alex Bertha on Unsplash
One of the best hotels in the city is the four-star Gran Hotel Reymar & Spa Superior. The hotel is located in the first line and offers its guests stylish rooms with large balconies and beautiful views, a swimming pool with a spacious sun terrace, spa, restaurant, and excellent service.
Another stunning 4-star boutique hotel,Hotel Diana, is right on the beach. The hotel building is an architectural monument and was designed by a student of Gaudí - Anthony de Falguer. It offers stylish rooms with views of the city center or the sea, a restaurant serving Mediterranean cuisine, the beach right under the windows, and a high level of service.
If you are looking for a budget option, pay attention to the inexpensive four-star Hotel Delfín, which is located a five-minute walk from the beach, the comfortable three-star Hotel Windsor, which stands 150 meters from the sea, or the cozy three-star GHT Neptuno Hotel, from which you can walk to the beach in three minutes.