The resort town named Lloret de Mar is located 75 km from Barcelona and 40 km from Girona. People come here to enjoy the soft golden sand, blue waves of the Mediterranean Sea, and low mountains covered with green trees. The city is located on the slopes of these very mountains. Rocky shores, old churches, and outlandish castles picturesquely descend to the sea.
We are going to tell you everything we know about Lloret de Mar:
The resort of Lloret de Mar is surrounded by mountains from three sides and has a unique microclimate. The mountains protect it from the wind, and the sea and forest saturate the air with useful elements. That makes Lloret de Mar one of the best Spanish resorts.
Lloret de Mar is multifaceted. On the one hand, there are many different beaches here: from noisy city beaches to cozy beaches lurking among the rocks with their own special atmosphere. Party lovers will be delighted with local parties, and those who prefer to spend time outdoors will enjoy hiking along the slopes of the mountains, during which stunning views open before their eyes, and the air smells so that you want to pick it up somewhere and take it home.
Is Lloret de Mar popular resort
Sunny Lloret de Mar has been one of the most popular resorts of Costa Brava for decades. People come here from all over the world to admire amazing beaches, enjoy the nightlife, explore the restaurants and discover the incredible range of entertainment.
Lloret de Mar is an excellent choice for families with children due to its wonderful beaches with soft clean sand and gentle sea waves. Lloret de Mar is a perfect place for young people craving cocktails and beach parties. Lloret de Mar is a wonderful place for those who dream about quiet time full of meditation and relaxation.
Three reasons to stay in Lloret de Mar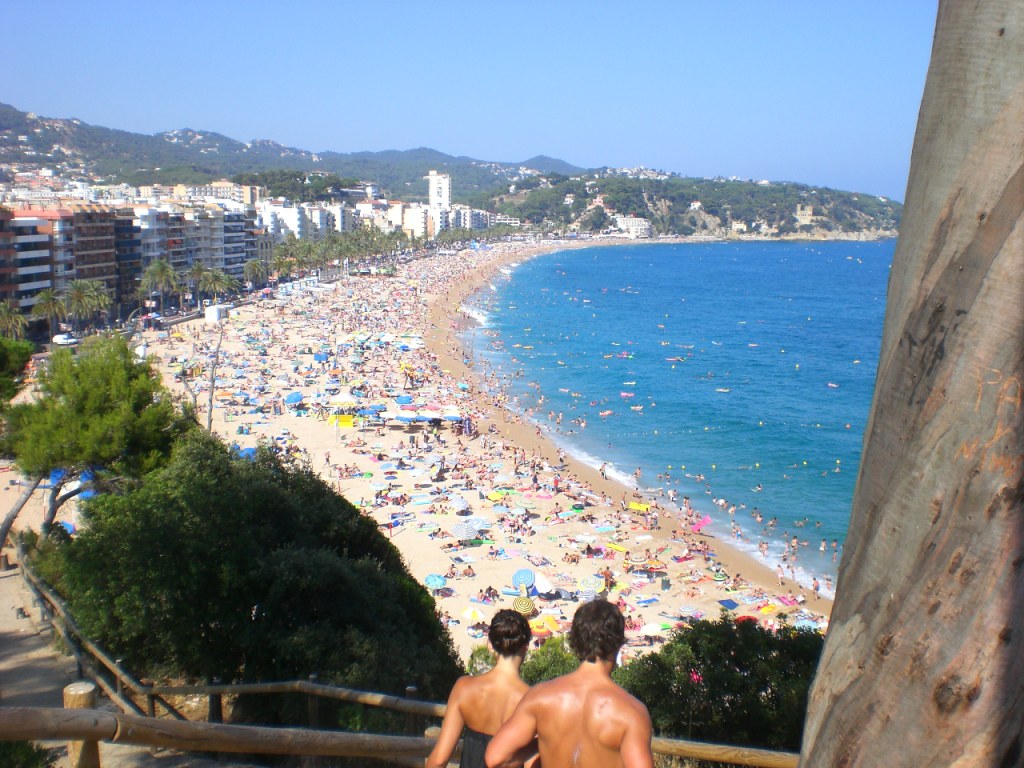 Author: Iron Bishop on Flickr
A picture is best a thousand words but we will tell you something. But you'd better come and see it with your own eyes.
Proximity to Barcelona
It is very easy to get to Barcelona from Lloret de Mar, the trip will take one hour and a couple of euros. So that very moment you feel that you are tired of idyllic beaches - get a bus and go to the bright Catalunya capital.
Fantastic beaches
Lloret de Mar features an amazing variety of beaches and they all are clean, sandy and have everything you need. The resort also offers a great choice of accommodations and excellent service. What would you like today - stylish Hotel Marsol standing on the beach, the exquisite Rigat Park & ​​Spa Hotel, or the cozy guest house Solesperit? Lloret de Mar knows how to please you!
A lot of entertainment
What do you like best - long city walks admiring the architecture and watching how Gothic style transforms into Art Nouveau, diving, kayaking, catamaran sailing, emotions explosion at the waterpark Waterworld or relaxing time on the soft sand enjoying the sound of waves? Lloret de Mar has it all. Just choose the date and come.
Best beaches of Lloret de Mar
The resort has one large city beach, one smaller city beach, and more than five small beaches located in the suburbs. That is, you can change the location at least every day, or even twice a day.
City beaches are equipped with absolutely everything you need. There is a rental of sun loungers and umbrellas (5-6 euros per piece per day), free showers and toilets, cute beach cafes with outdoor terraces and bars where they will prepare a delicious refreshing cocktail for you, kiosks with beach goods if you forgot something houses, souvenir shops, tour desks, rental equipment for outdoor activities, sports grounds and children's play areas.
There is a promenade lined with palm trees and cedars along the central city beach. And there are hotels, cafes, restaurants, and nightclubs along the promenade. So if you don't have plans, come here and you'll figure out what to do next on the spot.
Lloret de Mar attractions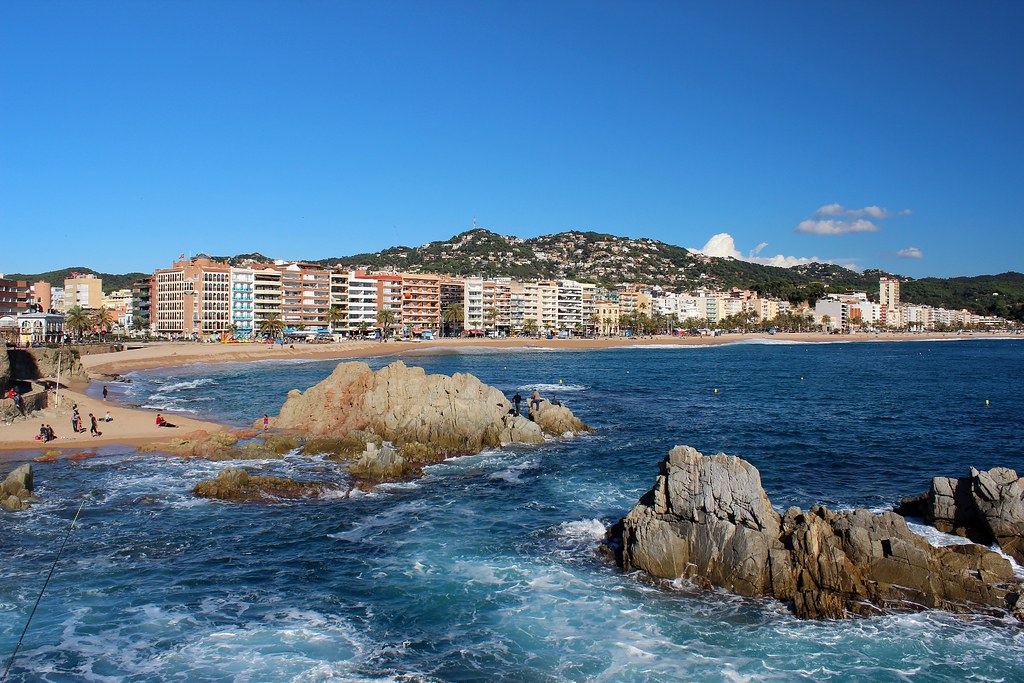 Author: Albert Torello on Flickr
You may see one of the main city attractions right from the central beach - it is the Castell d'en Playa castle. It was built not so long ago, in 1935, but it looks very impressive.
Another castle, much older, constructed in the 11th century, stands on the other side of the beach. You can walk along a picturesque path, touch the ancient walls and enjoy the azure blue sea, steep cliffs and sprawling cedars. There is an observation deck near the castle, from which you can see the whole city.
The unusual church of Sant Romà de Lloret de Mar is located in the very center of the city, just a minute's walk from the central beach. Initially, the temple was erected in the Catalan Gothic style and later reconstructed in the Art Nouveau style. As a result, you can admire fabulous turrets, colorful tiles resembling the scales of a strange animal, and bright mosaic frescoes.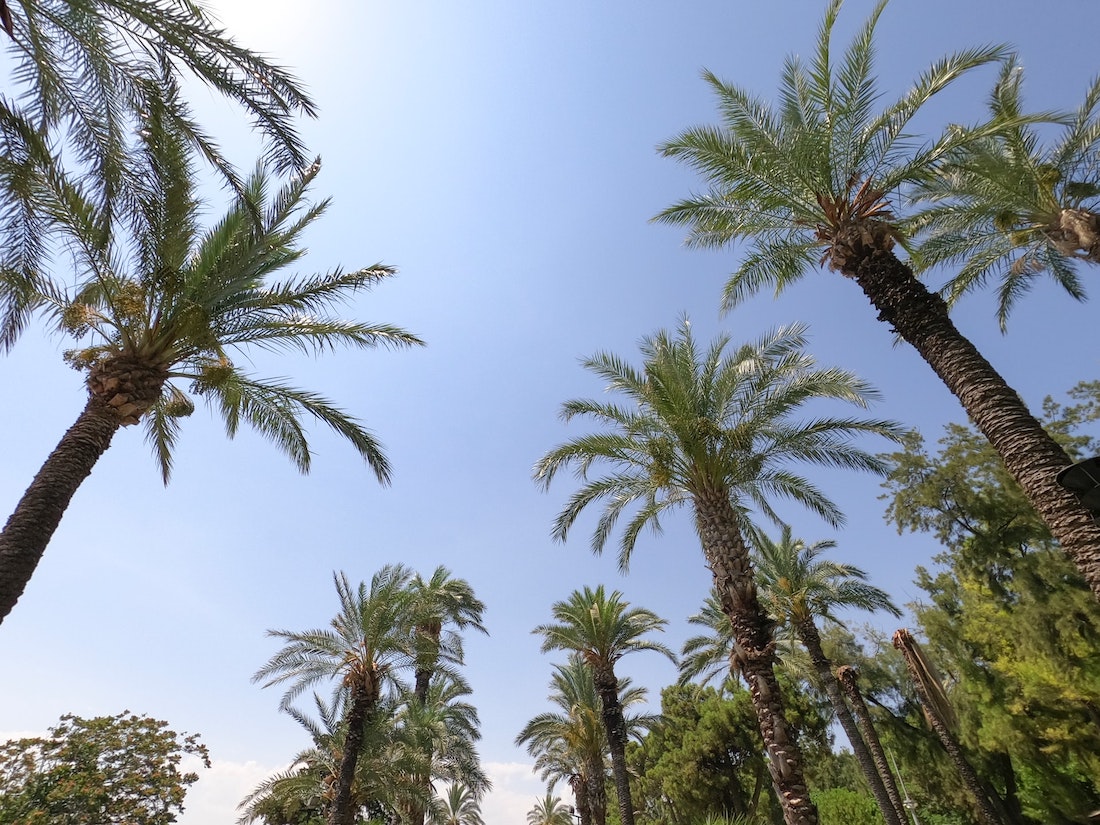 Author: engin akyurt on Unsplash
Jardí Botànic Tropical Paratge Pinya de Rosa is a beautiful botanical garden, lies three kilometers from the city. Evergreen cypresses and oleanders bloom on the slopes of the mountains. It is very cool to come to the garden in the evening with snacks and drinks (non-alcoholic), listen to the cicadas singing, and watch the twilight descending on the city. The garden is located on a hillside, therefore it is designed in the form of terraces descending to the sea. The alleys are decorated with sculptures, in the heat you can cool off by the fountains or even sit by the waterfall.
There is a very interesting cemetery on the outskirts of the city. It is called Cementiri Modernista or Modernist Cemetery. Each gravestone and statue here is a miracle of plasticity and a symbol of the era. Some tombstones and crypts were built by students of Gaudi and you will recognize his style - smooth lines, floral ornaments, animal figures. There are classic Gothic figures of angels bowing their heads humbly before eternity. So come here if you want to think about something more than earthly life.
But in fact, there are a huge number of attributes of life in Lloret de Mar: a water park, the only casino in Catalonia, stylish restaurants, and chic hotels.
Best things to do in Lloret de Mar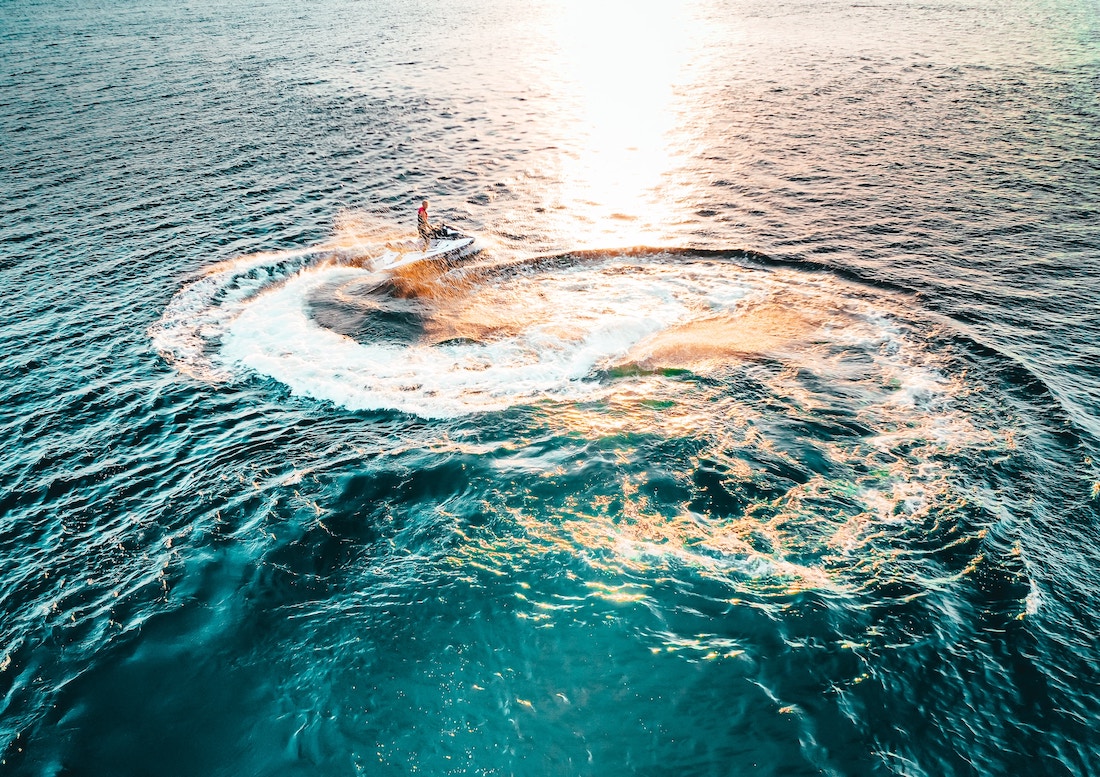 Author: Drew Dau on Unsplash
Get a golden tan
The Mediterranean sun is what your skin and soul need but mind the sunscreen. Put on a beautiful swimming suit, choose your perfect beach, download music, a podcast, or a book, or get in the mood to relax to the sounds of the waves.
Find a perfect hotel with sea views
What do you like more - the stylish Delamar Hotel with its spacious rooms with modern decor and balconies, wonderful breakfasts, and a rooftop pool, or chic Casa Coco Boutique Hotel with a perfect SPA and amazing service? Lloret de Mar is ready to satisfy any desire.
Ride jet-ski
Combine water, speed and adrenaline and enjoy a unique experience riding a jet-ski through the most beautiful beaches of Costa Brava. You will be guided by a qualified personnel and get new experience and super sensations.
Try scuba diving
Have you ever wondered what it's like to breathe underwater? Start your scuba diving journey and discover the underwater world. Begin with a theory and become confident in the water. Dive to the depths of the sea and enjoy a new scuba diving experience.
Enjoy kayaking
Costa Brava is picturesque. And it is even more impressive from the seaside. So get your kayak and access unattainable beaches with crystal clear water and soft golden sand. You will discover spectacular corners of the coast and relax on perfect beaches.
Have a party on a catamaran board
Get on a board and enjoy a wonderful adventure. You will admire the coastline, get a parfect tan, swim in the azure waves, listen to the music and try delicious drinks and barbeque.
How to get to Lloret de Mar from Barcelona and Girona
The closest airports are situated in Girona and Barcelona. So it is up to you to decide which one to use.
By bus from Girona
Bus to Lloret de Mar departs from Girona bus station which is situated in front of Girona AVE and the train station. The ticket may be bought at the cash desk. The trip lasts an hour.
By bus from Barcelona
The bus to Lloret de Mar departs from Estacio de Nord in Barcelona. A trip lasts an hour.
The ticket costs 2-6 euros. You may buy a ticket at the station or on the bus.
By transfer or taxi
A taxi will get you to Lloret de Mar in an hour and the trip will cost about 100 euros. Another option may be a private transfer from Barcelona.
You may also book a tour from Barcelona, for example, Costa Brava day tour from Barcelona, which is a wonderful way to discover some of the most impressive villages of Costa Brava. It is a full-day bus and boat tour from Barcelona. You will visit the amazing Lloret de Mar and astonishing Tossa de Mar, considered the "Pearls of the Costa Brava".
The best hotels in Lloret de Mar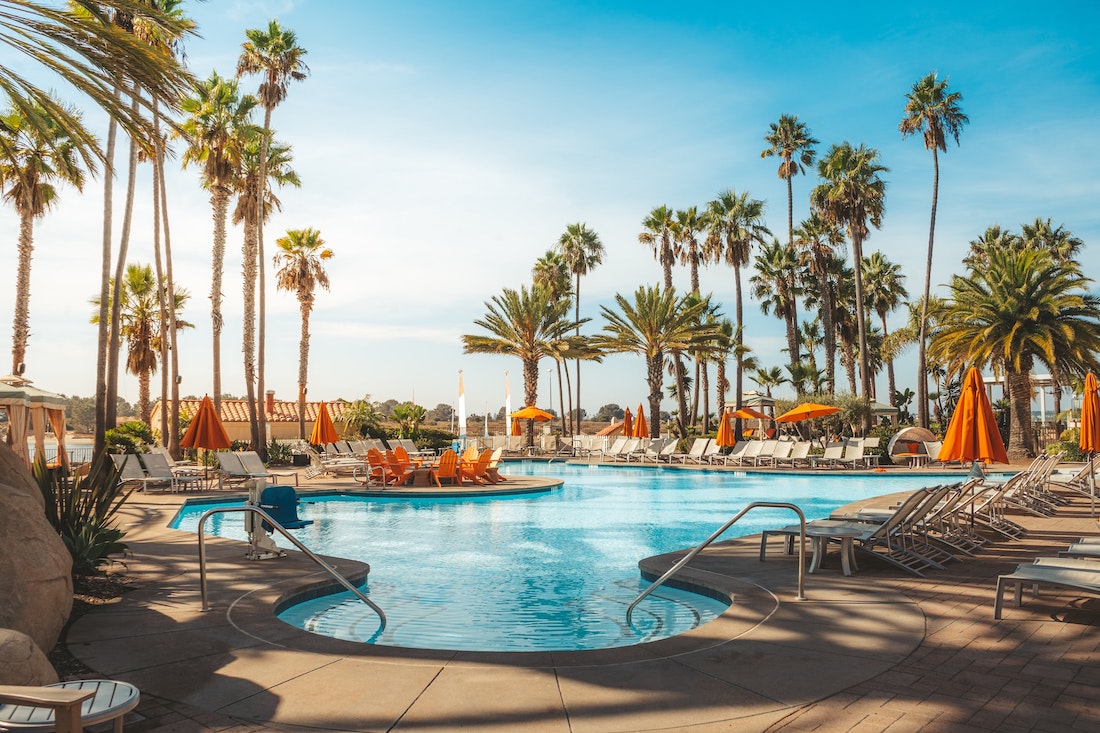 Author: Cory Bjork on Unsplash
Hotels in Lloret de Mar are cheaper than in Barcelona, ​​but the quality of services is not lower and may be even higher. A room in a four-star hotel here can be rented for 80-140 euros, and a budget room by the sea will cost 40-60 euros.
The best hotels by the sea include the four-star Hotel Marsol, which stands by the sea and offers stylish rooms and first-class service.
The five-star Rigat Park & ​​Spa Hotel is located right on the beach and offers its guests original rooms with view balconies, a spa center, a swimming pool, two restaurants, and first-class service.
If you are looking for a budget option, pay attention to the Hotel Surf Mar, which is a couple of minutes' walk from the beach, as well as the cozy guest house Solesperit, located near the sea.